Welcome to the Southside Homewreckers' Page
The Homewreckers are a trio that deliver classic blues and ragtime with a modern edge.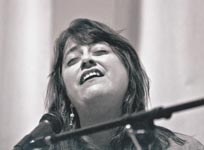 "Dynamic,""expressive," and "soulfully powerful"- that's how national publications describe Sheryl Warner. Add the lyrical harmonica lines of Rick Manson and the propulsive guitar of Gregg Kimball, and you have a powerful trio delivering straight-ahead blues, ragtime, and roots tunes. Read the latest news here and follow the links for bios, performance dates, and music.
Latest News . . .
Look for us at Crossroads Coffee in Richmond on May 4, 2019!
We'll be returning to Music and Arts on the Farm at the Barrier Island Center in Machipungo, Virginia, on Saturday, May 25, 2019!